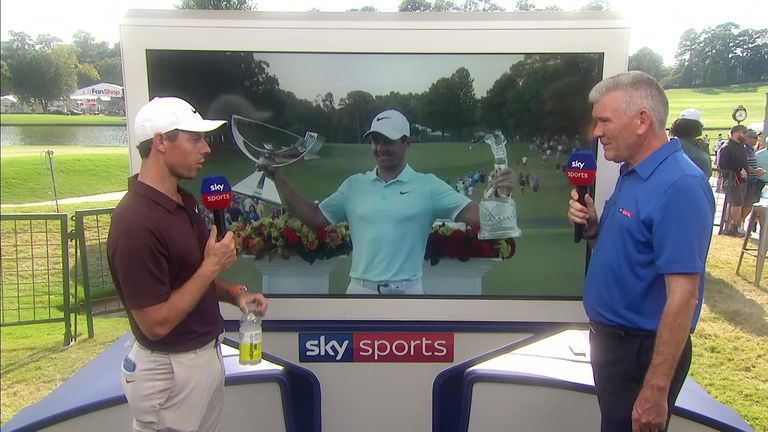 Just over five years since his last tournament victory, Tiger Woods has capped a remarkable comeback season with a two-shot win in the season-ending Tour Championship in Atlanta, Georgia.
The 14-time major victor hit a one-over 71 at East Lake to top the elite 30-player field as his closest overnight challengers Rory McIlroy and Justin Rose struggled to mount any resistance.
The ultimate dagger came at the par-4 13th where Woods hit his second birdie of the day and went up five over Billy Horschel, who won this event and the FedEx Cup exactly four years ago. If he stays in the top 10, it will mark his fourth straight top-10 finish in the FedEx playoffs and 12th top-10 finish of the season. It is his 80th victory on the PGA Tour, but his first since the 2013 Bridgestone Invitational. He began play Sunday paired with McIlroy and held a three-shot lead over McIlroy and Rose.
Woods played true to history in claiming this win. And what may have been a competition for Woods beforehand became merely another coronation for the world's greatest golfer of the past 25 years, if not ever.
A birdie on No. 1 by Woods seemingly sent a shock wave throughout the course, and the old Tiger intimidation factor began to roar.
After entering Saturday's third round tied for the lead with Rose, Woods birdied six of his first seven holes, en route to a 5-under-par 65, the day's best round.
It was 1876 days since Woods' last PGA Tour victory.
Woods gleefully chatted with McIlroy walking off the final tee, knowing the championship was all his.
"Certainly, this is going to be up there as one of my better accomplishments I've had [if I win]", Woods told NBC.
Woods' next stop will be next weekend's Ryder Cup.